A Network of Churches: CityChurch Lawrence
Posted by Mark Bland | Published August 2, 2016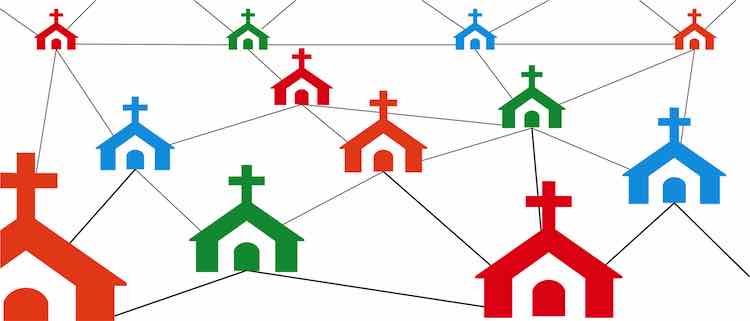 The churches of the New Testament were not islands unto themselves but were connected through a complex network spanning cities and the entire Roman Empire. The Ames-Des Moines CityChurch is a network of sixteen churches throughout the Ames and Des Moines areas and also part of a larger network spanning almost a dozen cities across the United States called the CityChurch Network. We are a complex network of like-minded churches all seeking to put the teachings of Christ and His Apostles into practice in our neighborhoods and communities.
Recently, we had the opportunity to meet several of the leaders from one of the churches in our network, CityChurch Lawrence. Shaun LePage, Matt and Betsy Pool, and Nate and Meghan Morsches came to Ames for several days to share their story with our network and connect together as a larger network.
CityChurch Lawrence used to be a more traditional church until 2008 when network leader Shaun LePage discovered BILD International, our global leadership training organization, while searching for leadership development material. Over the next few years through prayer and study they started rethinking everything, culminating in May 2015 when they sold their building and restructured into a complex network of churches meeting in homes as a part of the CityChurch Network, with a vision of impacting their city with the gospel of Jesus Christ in a radical way.
During their visit, the CityChurch Lawrence crew joined us for one of our Antioch School classes. The Antioch School is a nationally accredited church-based theological school that allows students to earn a degree in the context of their local church. Like me, Shaun, Matt, and Nate are Antioch School students, and they visited our Saturday morning class, studying the Essentials of Sound Doctrine. Because most of them had already been through that course, they were able to jump right into the discussion. One thing I really appreciated was that we were able to speak the same language. When someone would say something like "kerygma," or "didache," everyone knew what they were saying. Having a common set of principles and teachings is one way in which we connect as a network.
Another way we connected during their visit was by hosting the families from Lawrence in the homes of our church members. While staying with our families they were able to connect on a familial level. Betsy and Meghan met with several other women in our churches and had tea and cookies and also shared a large lunch together with other families from our churches. Betsy commented on the encouragement she found in the time, saying, "I saw more clearly the value in the little things that I am doing because I easily saw the fruit when the other women...were doing very similar things that I was doing." She continued, "It was also encouraging to see families who are just two or five years more established as a family unit than us. This gave us a sense of what our future could look like, and thus gave us more purpose and excitement for our future as a family, as a church, and as a network of churches!"
The ladies were not the only ones who enjoyed social time during the visit. Nate and Matt joined a few of us for a late night campfire at our house where we were able to connect on a more personal level through drinks, campfire snacks, and great conversation. This gave us an opportunity to discuss various struggles and accomplishments we have experienced in our different churches, share wisdom, encourage one another, and of course laugh together late into the night. Matt said, "It is so encouraging to know that the work we are doing in Lawrence is not work we are doing alone, but work we are doing alongside so many others."
The visit from CityChurch Lawrence helped us connect with another church in our wider network and served to encourage members in our church. Knowing that we are part of a larger network all working together to serve Christ and His church is encouraging. In Matt's words, "If the church is a family of families, the network is a family of family of families." We are not an isolated church, but we are part of a larger network that is working together for the same purposes.
Posted In CityChurch Network Paradigm