Training Leaders for a Growing Network
Posted by Caleb Keller | Published June 25, 2018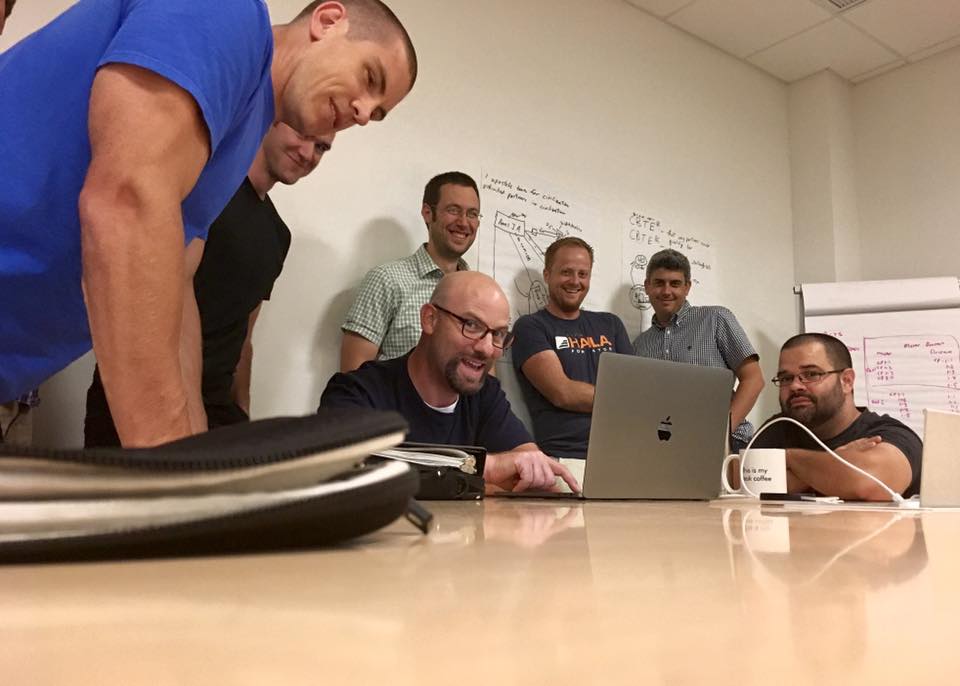 On a recent Sunday morning, I visited a growing church, and was amazed by how many people they were able to pack into the place for their service. After the last song had concluded, I was chatting with the pastor about it.
"You're busting at the seams!" I said.
"Yeah," he replied. "We're at about 700 people. We're actually going to begin holding two services soon."
"Have you thought about planting another church?" I asked. "You've certainly got the numbers for it."
"We talked about it," he answered. "But we concluded that we just don't have enough leaders for two churches."
When a traditional church lacks enough leaders to plant a church, they can afford to add a second service. But what about our network of house churches? The key for multiplication for us is the creation of new churches, and new churches need leaders. Meeting that need is the reason our Ames Antioch School cohorts exist.
The first cohort Antioch School cohort was formed in 2013, when Sean Barber and myself (in consultation with Randy Beckett and other leaders of the CityChurch) identified young men who were emerging as leaders and potential leaders amongst our network of neighborhood churches. We envisioned an Antioch School cohort that would meet the growing need for well-trained leaders.
That initial cohort studied through the "core four" BILD courses (Acts, Pauline, Essentials, and Leaders) together slowly and deliberately, laboring on projects and having significant conversations on that material. As we did so, we developed not only deepening convictions and growing body of theological work, but also one-mindedness amongst the group of emerging leaders regarding a core set of theological convictions.
Five years later, that original cohort has completed the core four, plus the Shepherding course. At the beginning of the cohort, they were merely potential leaders, or emerging leaders. Today, however, nearly all of them are engaged in significant leadership amongst our network of churches. "Before Yuma church, I always had a leader in the church that I was able to easily fall back too during the evening but that's not usually the case anymore," Curtis Spence told me. "The cohort has helped me build the biblical knowledge base to confidently lead the church and defend the teaching."
As the original cohort has developed in their ministry, a new crop of potential leaders has emerged, and a second Antioch School cohort has been formed. "When we started house churches I don't think I had any frame of reference for being any sort of leader within the church," Thomas Olsen said. "It's taken a lot of effort from Randy, you, Curtis, a transition into a smaller church, and additional responsibility within the church for my thinking to gradually change to see myself as leadership material." Thomas said that our vision for church planting has prompted his commitment to his own development. "If we are going to plant/partner with 68 churches in the next couple years … then it's all hands on deck; and I need to be ready to actively shepherd and speak truth into peoples' lives."
The commitment of the two Antioch School cohorts means that we can confidently move forward with our strategy of church planting. As people join our churches, and as they grow in maturity, our churches also tend to grow in numbers. We can be confident in our ability to address both the shepherding needs that this presents as well as to plant new churches, knowing we have the leadership to meet those needs and move forward with new churches.
Posted In Ames/Des Moines Network Ordered Learning