An Intergenerational Memorial Day Tradition
Posted by Laura Rendall | Published June 19, 2018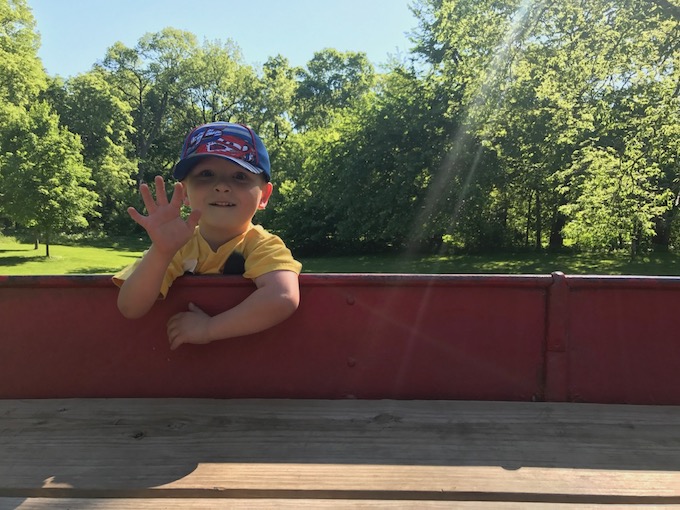 When I was a kid, we would go every year to this thing my parents called the "Memorial Day Picnic". I didn't know what Memorial Day was, but I knew what "picnic" meant – cinnamon rolls and monkey bread, buttermilk pancakes fresh off the griddle, OJ and fruit salad, a sneaked donut or two, eaten at long tables with family and friends of all ages. Afterwards there would be games of frisbee and volleyball and expeditions with my friends to explore the old fire engine. Little did I know then the traditions behind the picnic, and little did I imagine that someday I would be taking my own kids there.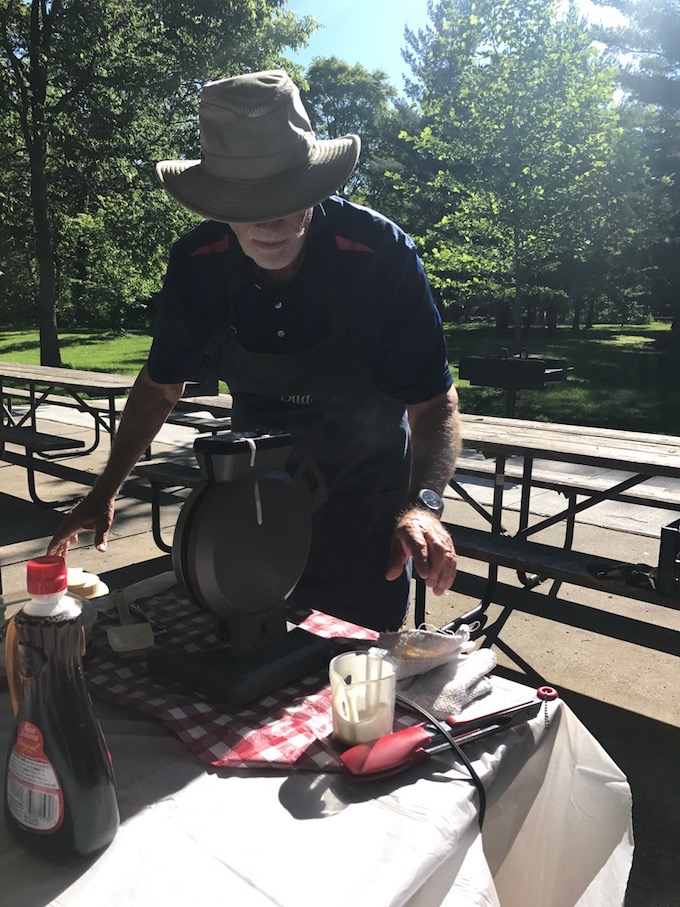 The picnic originated about a decade before I was born, around 1980. Aaron and Kathy Keller, together with a few other families from what was then Ontario Bible Church, wanted to do something fun together for Memorial Day. They rented a shelter at Brookside, brought lawn games and baseballs, griddles and pancake batter, and started a yearly breakfast tradition. As Kathy says, "We didn't start with any long-term objective or goal. We were just 4 families that were close and decided to get together." The little group established a policy though that anyone could be invited and over the years it grew organically.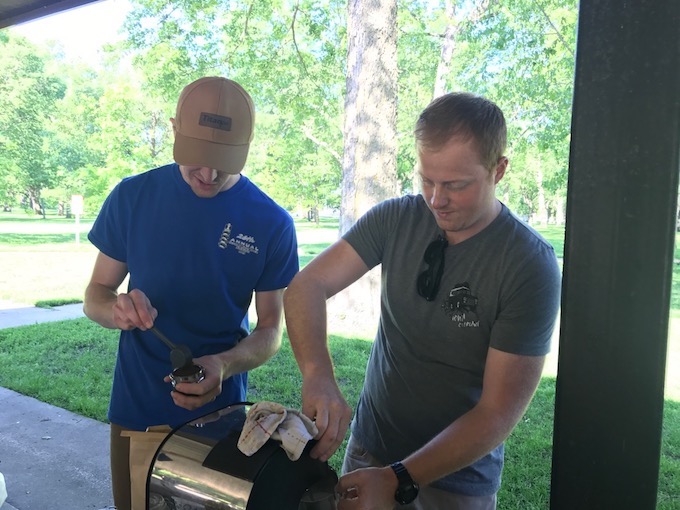 After several years, the Memorial Day Picnic had become a tradition for so many people that it became a church-wide tradition. Dozens of people came every year with waffle makers and griddles to cook on, or casseroles and pastries for a breakfast buffet. Memories were made and added to church lore (Kathy laughs, "Remember the time Jeff Reed showed up so late with only a toaster and a loaf of white bread?").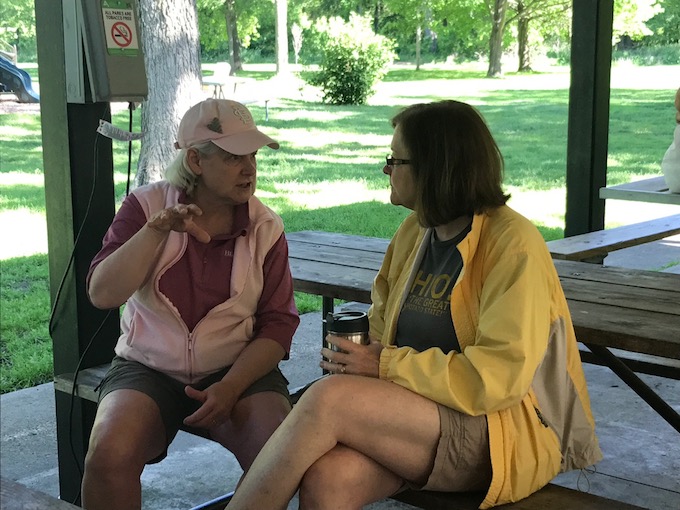 One of the keys to the picnic's success is how low maintenance it is: bring what you want to eat and enough to share and "we'll be there rain or shine." In fact, the picnic has only been cancelled one year in its entire history - when Brookside Park itself was closed by the city. Anyone is invited, whether they are part of the church, a neighbor, coworker or friend. It has something for all ages–one of the things the Kellers value most about it.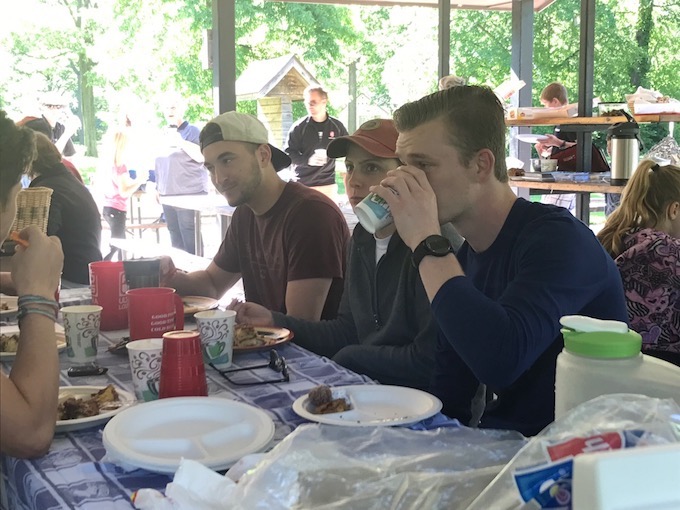 "It's an intergenerational picnic," Aaron reflects as he thinks back on the impact the picnic has had over the years. Kathy adds "People just sort of meld there. Something about the picnic takes away generational barriers." And it's true. Every year you see kids of all ages eating and playing games with parents and grandparents and college students and neighbors. It has become such a great way for people in our church network to connect with each other at every age.
After almost 40 years, the picnic has changed quite a bit from when it first started. The picnic now tends to be much more of a breakfast buffet than it originally was when almost everyone brought something to cook. The games people bring to play tend to change, too, with what is popular at the time. "It evolves and changes as the people who come change," Aaron and Kathy explain.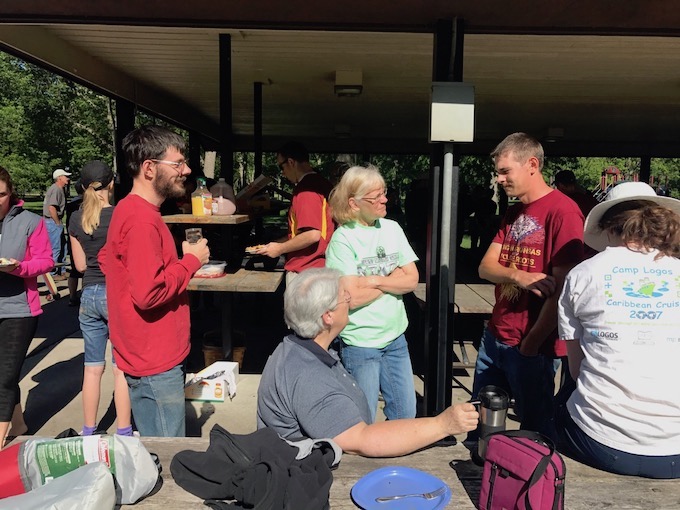 But many things about it never change, and that's part of why people keep coming back generation after generation. Children still swarm the old fire engine (this year I experienced déjà vu as I called my kids off of it to come eat breakfast ). Young and old still interact. And Aaron almost always makes his famous buttermilk pancakes. Aaron and Kathy describe this effect as "longitudinal enjoyment," meaning that it's something that people look forward to year after year and bring their kids to experience because they treasure memories of experiencing it themselves as kids. I treasure the opportunity to bring my son and daughter, watch them eat cinnamon rolls and monkey bread and play games with a whole new generation of friends. And who knows? Maybe someday they will bring their kids too.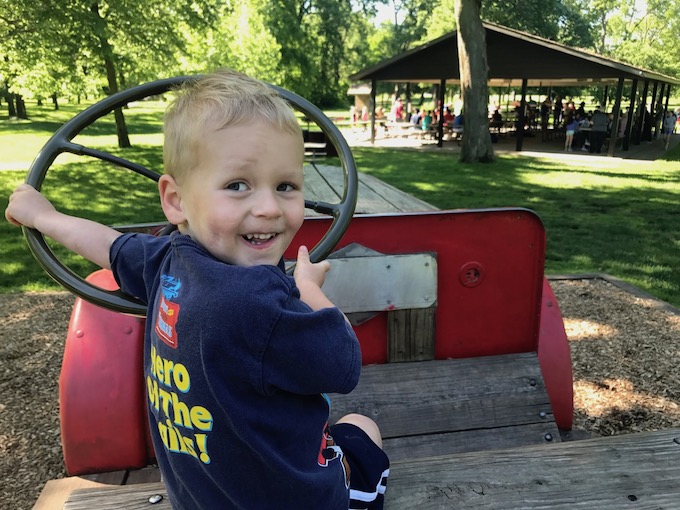 Posted In Ames/Des Moines Network