Church "leaves" behind clear yards
Posted by Laura Rendall | Published December 5, 2016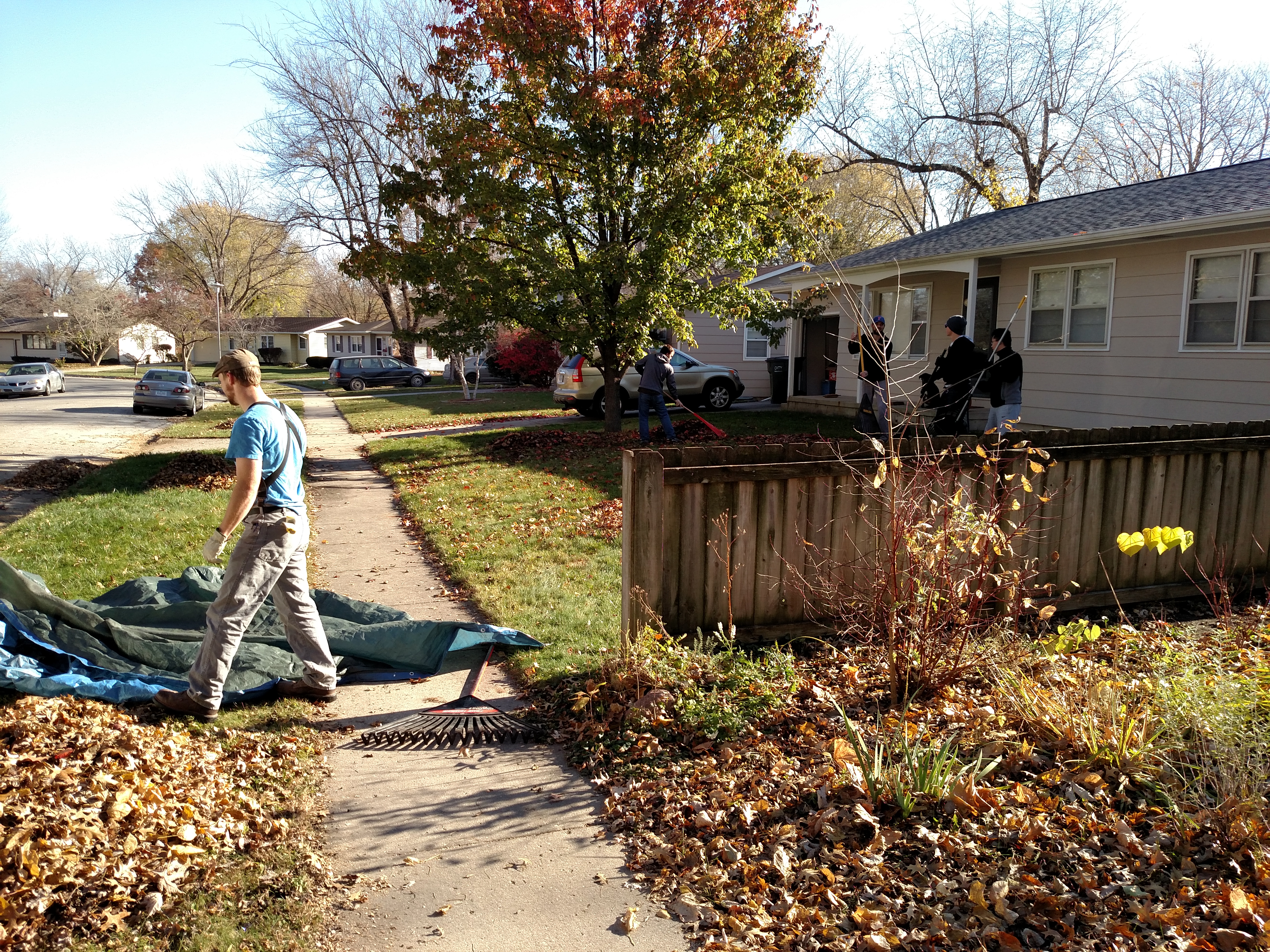 No matter what neighborhood you live in, everyone has a common problem in the fall: leaves. My neighborhood is no exception, and may even have a larger than average leaf problem due to the number of giant, old sycamore trees in the area. Our North Campus/Yuma cluster has found over the years that a great way to show love to our neighbors and benefit the community is to help solve this problem and rid as many yards as we can of unwelcome leaf piles.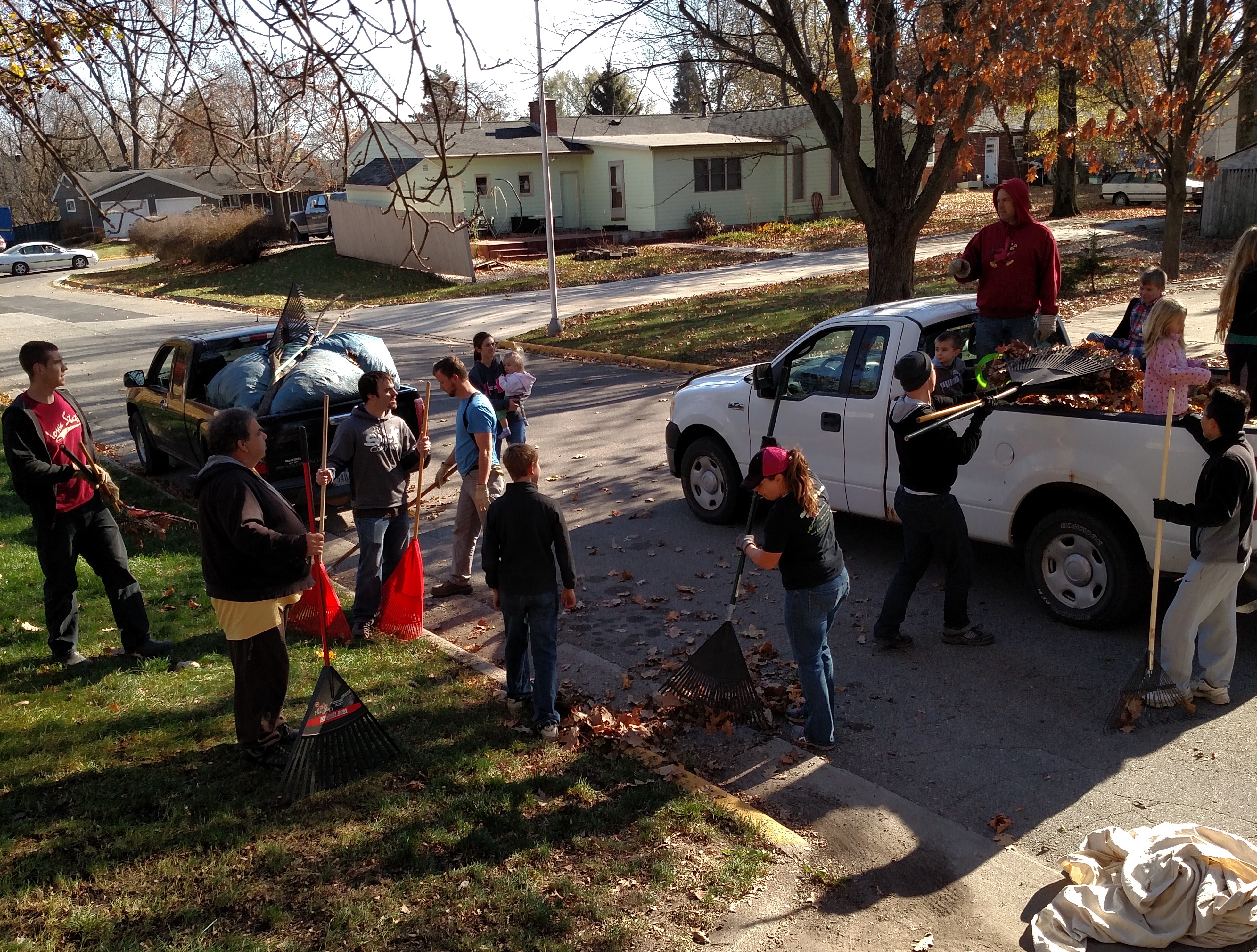 This past month, our cluster pulled together a team of 15 people armed with rakes, tarps, and pizza to tackle the leaves. Several casualties were suffered among the rakes, a few holes were ripped in the tarps, and every slice of pizza was consumed--but in the end 14 houses in our neighborhood were leaf-free and ready for winter.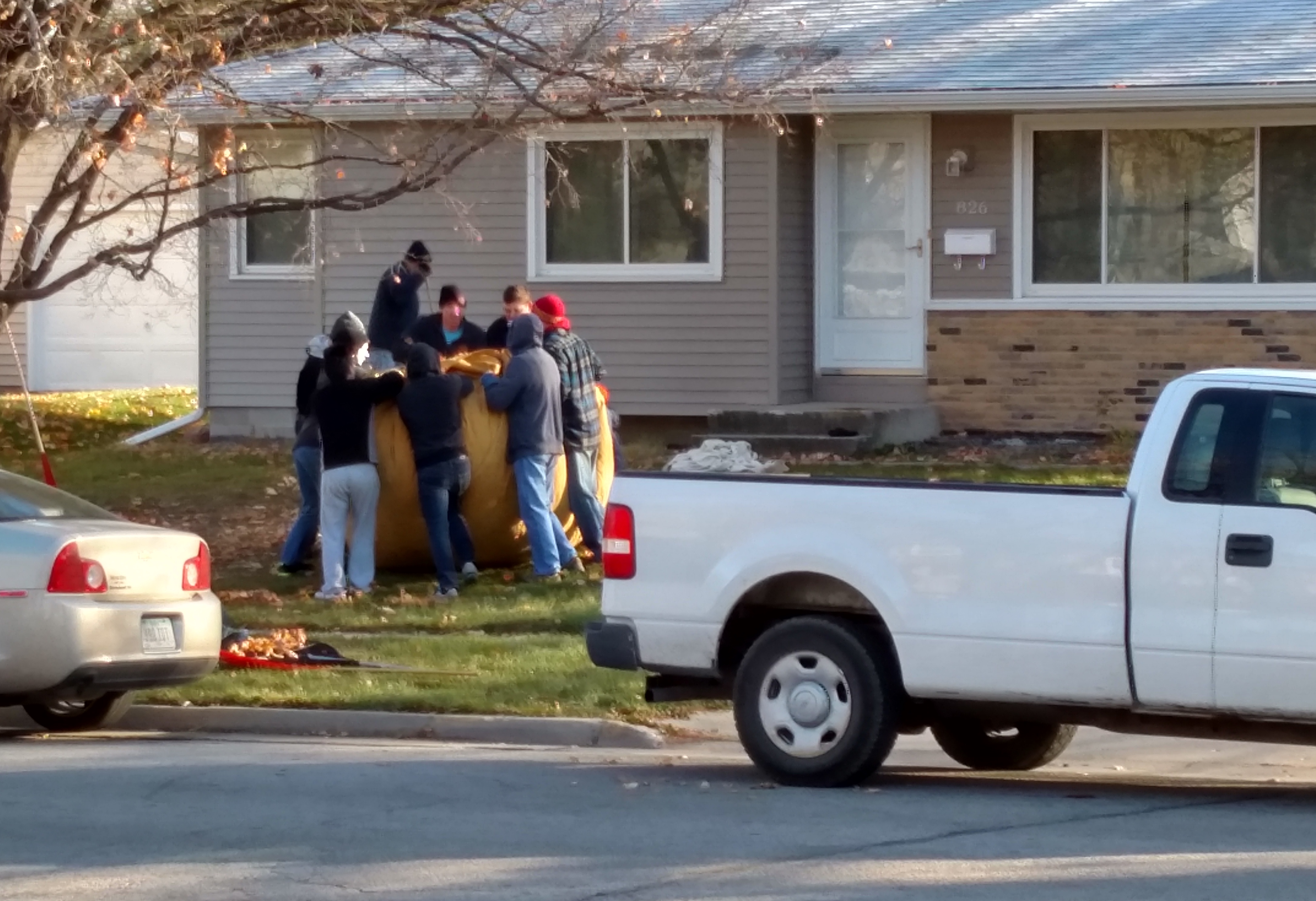 Piles of leaves were bundled into the back of our assembled truck fleet and carried away to be dumped in Bob Shuka's backyard.
At the end of the day Saturday, a massive leaf bonfire took place. And again on Sunday. And again on Monday. In fact, it took us over two weeks to slowly burn all those leaves--we'll be taking volunteers to be fire-sitters for us next year!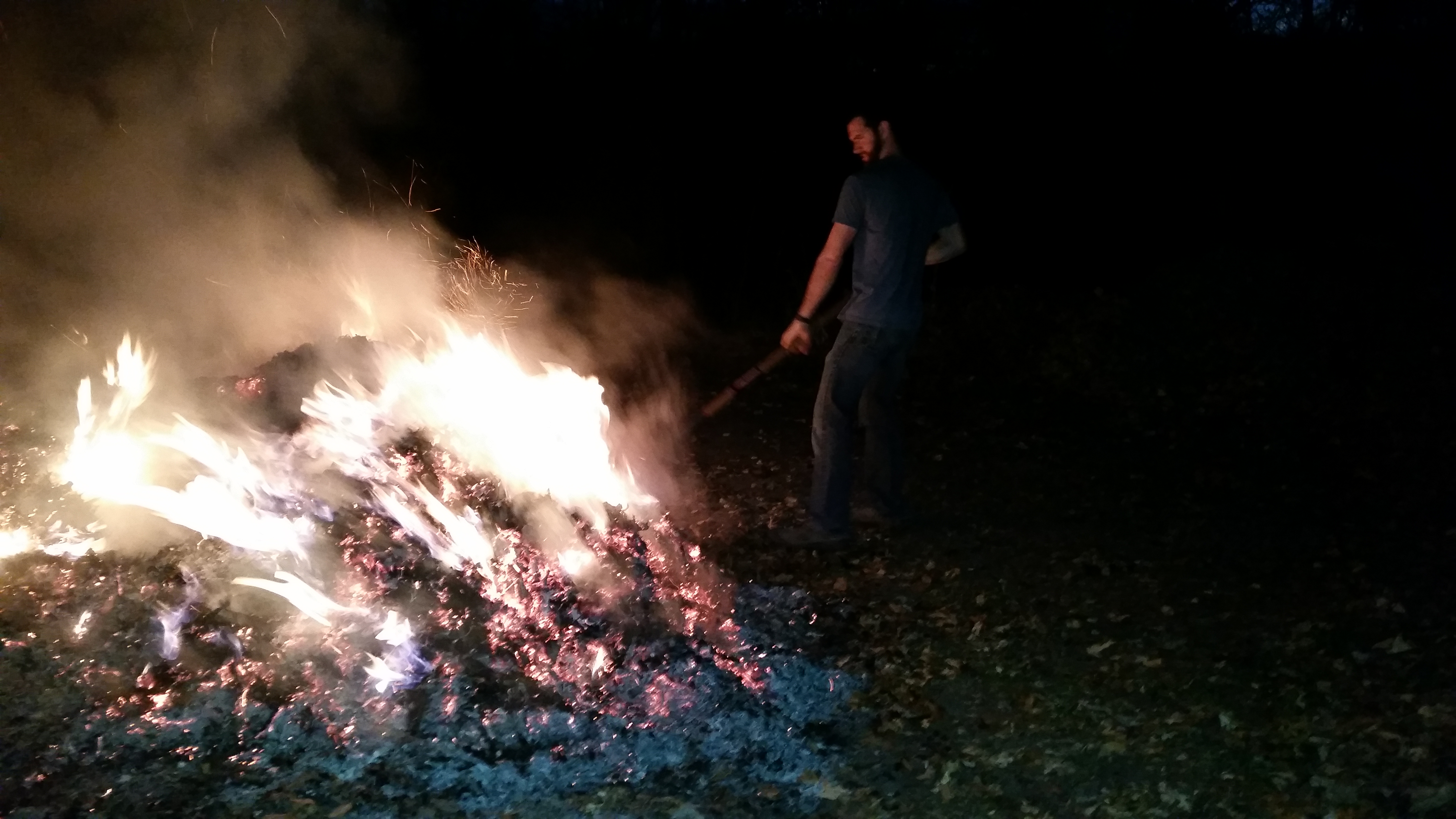 The responses we had from the neighborhood were warm and thankful. Many of those we helped would have been unable to get rid of the leaves by themselves, and they were encouraged by the love our churches were able to show them. It was great to be able to meet such a tangible need in our community and to help bring our neighborhood closer together through love and hard work.
Oh, and if anyone wants to make s'mores, the leaf pile is probably still smoldering out there. (Don't tell Bob).
Posted In Seek the Welfare