Love feast offers a firsthand look at Union Park Church's vision
Posted by Megan Wahl | Published August 22, 2016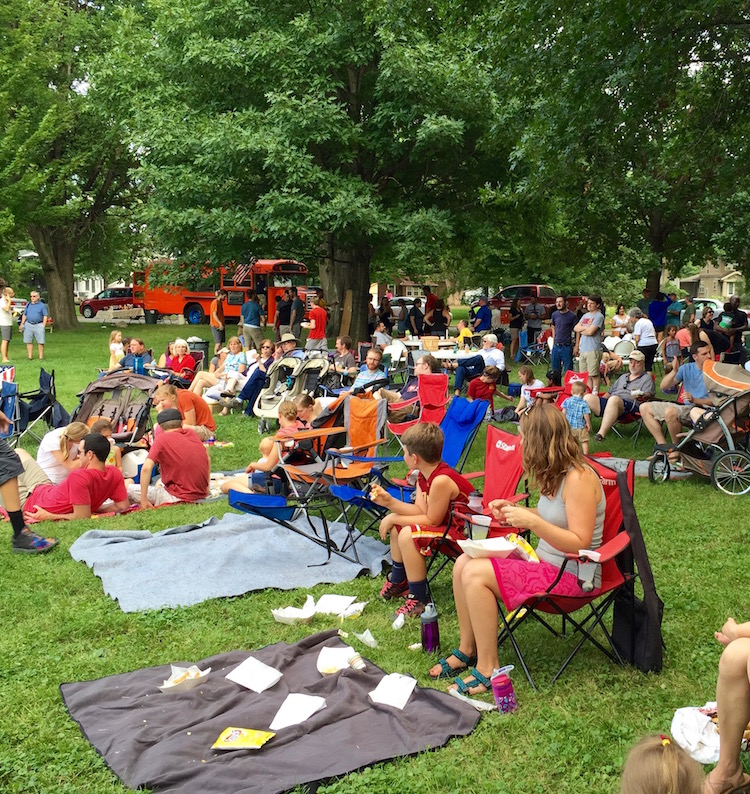 Mix the elements of music, food and families together in a local park and you'd think what resulted would be an ordinary church picnic. However, last Sunday's gathering of the Ames-Des Moines CityChurch was anything but ordinary.
In addition to a time for us to join together for fellowshipping and sharing the Lord's Supper, it was also a chance for Ames churches to see firsthand the vision Union Park Church has for reaching those within its neighborhood.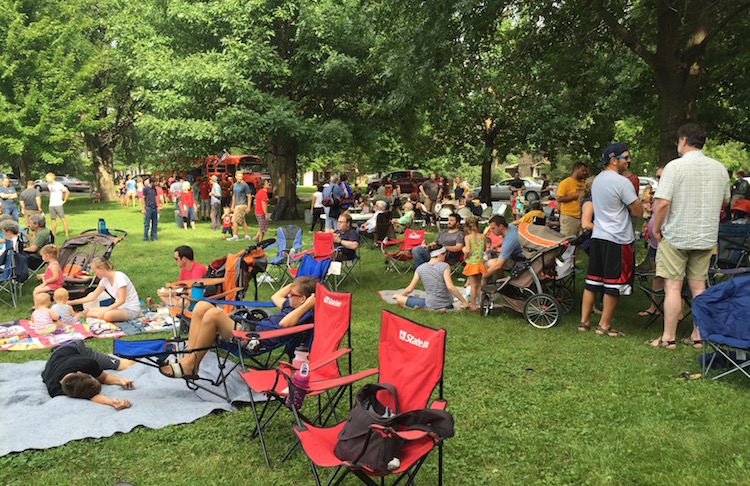 Union Park Church set its mission in motion when the families of James and Rachel Riley, Rick and Cari Rosno, and Michael and Leah Vos moved within a triangular area of each other with Union Park in the center. "We have the opportunity to really impact our neighborhood, and we feel that the park is pinnacle to this happening," James said.
Being within blocks of each other was a part of their strategic plan in how the families could work within their neighborhood to seek the welfare of the city. Having previous connections in the area whether through jobs or having lived there in the past also played a role in their decision to target the Union Park neighborhood.
"Our mission for this area is to be a positive force or a good work," said James, who is the primary shepherd and church leader of Union Park Church. "We want to use our natural ties and relationships to invest in others in this neighborhood."
As for Sunday, James said the purpose in hosting the love feast at Union Park was to share a bit of their mission and passion with all of us. Before we took the bread and cup, James shared how nice it was to be together as a family. "It's good that you're here in our neighborhood and to see us in our context and to look around and see the things you've been praying over, with and for us," he said.
Michael Vos, a leader on the CityChurch apostolic team, said that meeting together as a network is important in keeping us one-minded. Just as engaging in dialogue with our spouses is important in maintaining a healthy relationship, so it is with the church network, he said. "We must have regular conversations about each other's work to stay one-minded," he said.
Conversations happening during the love feast were encouraging to James, Michael and fellow leader Rick Rosno. They felt the time was successful as it helped put into context the discussions they have been engaging in over the past year. It also impressed upon them as a church that they would love to hold the event yearly.
Although this gathering was focused on the CityChurch network, James said the stage has been set to open the door wider to those in the neighborhood.
Adding to the atmosphere was a line-up of musicians organized by Sean Barber, including his band Sidecar Rallye, Sean Huston, and Orion Walsh, a musician from Lincoln, Nebraska.
"[Music] added another layer of showcasing the importance of network gathering as it gave artists in the network a place and chance to shine and also share their gifts," James said, adding that music could also be a way to draw others from outside the network into the day's festivities.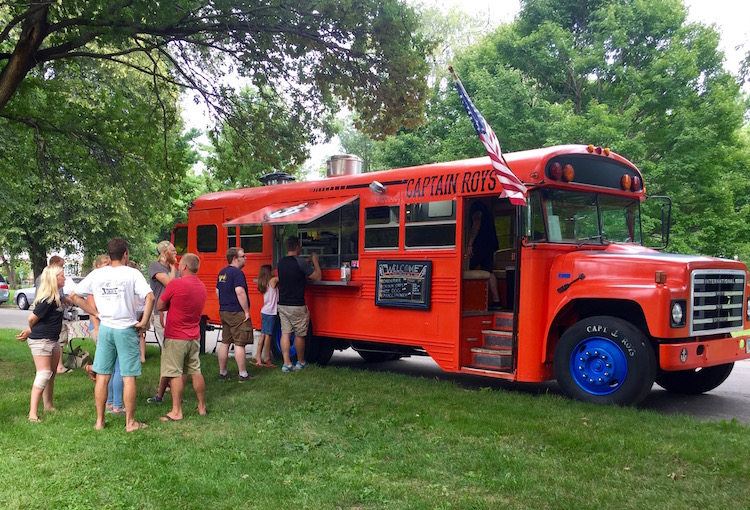 Another strategic move during the love feast was hiring Captain Roy's food truck, which is owned and run by Jack Daugherty, the Vos' next-door neighbor, as well as the chair of the neighborhood association.
"Jack is well known throughout the city and is deeply invested in the Union Park, Highland Park and Capital Park area," James said. "Asking Jack to be at the event all came out of natural relationships and from the start of new partnerships."
James said the food truck was part of their mission to invest in their neighbors and is also strategic to the overall mission to impact the whole neighborhood.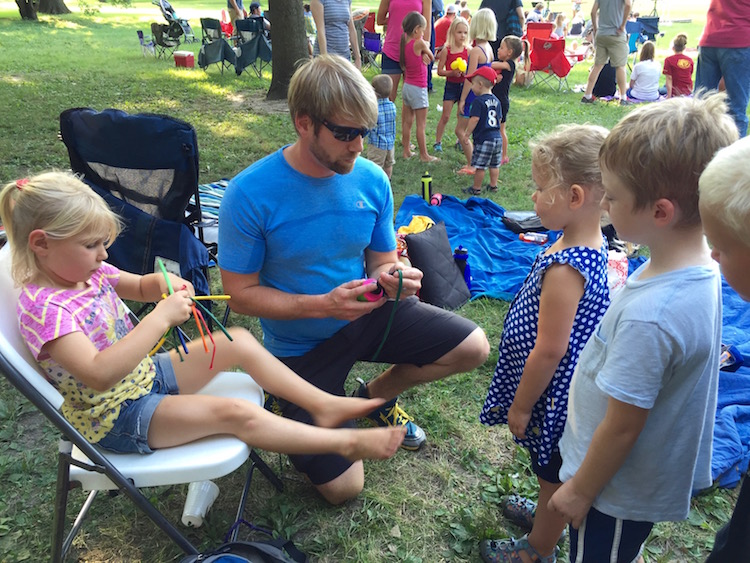 As for expanding the church's mission beyond the immediate neighborhood, James said that will happen one life at a time, and then one family at a time, until they are actively trying to engage all that come into their sphere of influence. "We want to begin this mission in the Union Park Neighborhood and work our way into every neighborhood in the city," he said.
The love feast was an encouraging time and reminded us, especially us in the Urbandale Church, that we're a part of a larger network that is unified around common ideas and principles. Union Park Church's vision is a great example for how we can reach those around us in a significant way.
Posted In Ames/Des Moines Network Arts Life Development