Building community as a network of churches
Posted by Megan Wahl | Published May 1, 2017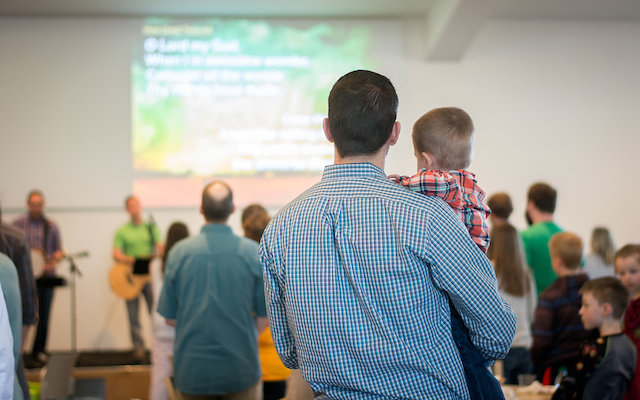 The scene: Bustling crowds of families. Parents and children. Grandparents. Tables set with plates, cups, baskets of bread. An overflowing abundance of fruit, meat, and breakfast casseroles. Smells of pancakes and waffles. Coffee.
It's a scene that is reminiscent of any typical gathering of a family around a meal for a major holiday. It's a little chaotic. It's a bit loud. It's the coming together of people to share a family meal.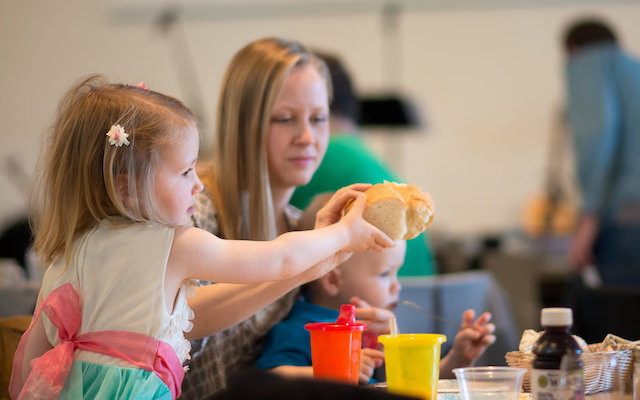 For the Ames-Des Moines CityChurch network that meal is our Lord's Supper on an Easter Sunday. And that family is our church family that is made up of churches around Ames and Des Moines: a church of churches.
When our church network comes together it doesn't look quite like what one would picture when thinking of a traditional Easter Sunday church service. We share in the bread and cup, we eat, and we talk around the meal. We sing. And we participate in discussion. We all have a role to play in this family.
Those roles are important in our church of churches, which in turn is significant to the importance of meeting together as a network of churches. Jeff Reed, who leads the Ames-Des Moines CityChurch, said that meeting as a larger group is key to building the body and key to the proclamation of the gospel in our own community. He hopes that in creating a discussion around those key ideas it will affect our culture, and our culture as a larger gathering of churches. "Hopefully it will begin to instill the significance of being a church of churches," he said.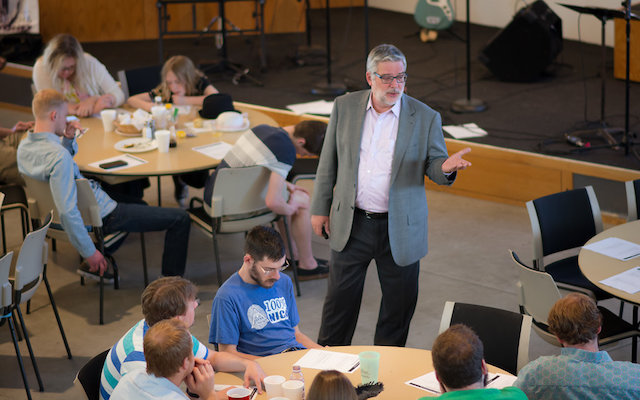 Our morning discussion centered on Paul's letter to the church at Corinth and how he laid the foundation for unity in the community-wide gathering, and why the Lord's Supper was so critical to that unity. In 1 Corinthians chapters 11-14, Paul addressed the divisions in the church when they met as a larger community and focused on the Lord's Supper.
In addressing those issues, CityChurch's apostolic team looked at our own network gathering and what we're trying to do as a church of churches. Caleb Keller, a member of our apostolic team, said, "If the church is a family, and if the Lord's Supper does something like what a family does, the structure of churches coming together reinforces the central identity of the church." Caleb emphasized that the church is the household of God, and the way we meet together, the style in which we meet together, is not accidental. "It reflects the fundamental character and fundamental identity of what the church is. It's God's household, and when we gather together in a family way, the things we do together reinforce and emphasize and strengthen the identity of who we all are."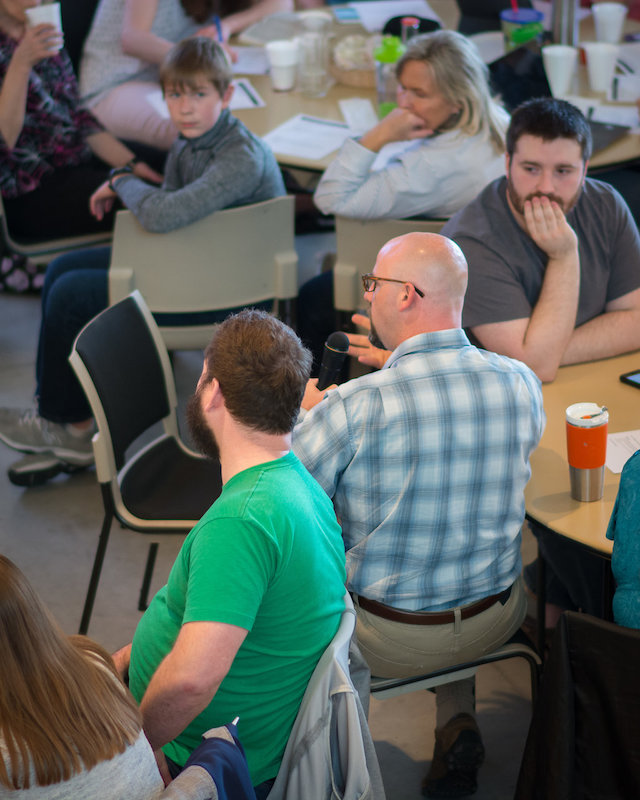 Participation was essential in the first century church, and Michael Vos, who leads the second generation of our apostolic team, said when comparing what Paul is talking about in 1 Corinthians to how church is done today, it's a one-way transaction. "When we speak specifically about music, the audience may or may not be participating, but when you look at what Paul is doing here, he's talking about how everyone needs to be involved," Michael said. "If you speak in tongues and no one else understands, what good is that if no one else understands?" Paul points out the importance of everyone's gifts and how everyone is a part of the body, where in the western paradigm, there isn't an 'everybody' part," Michael said.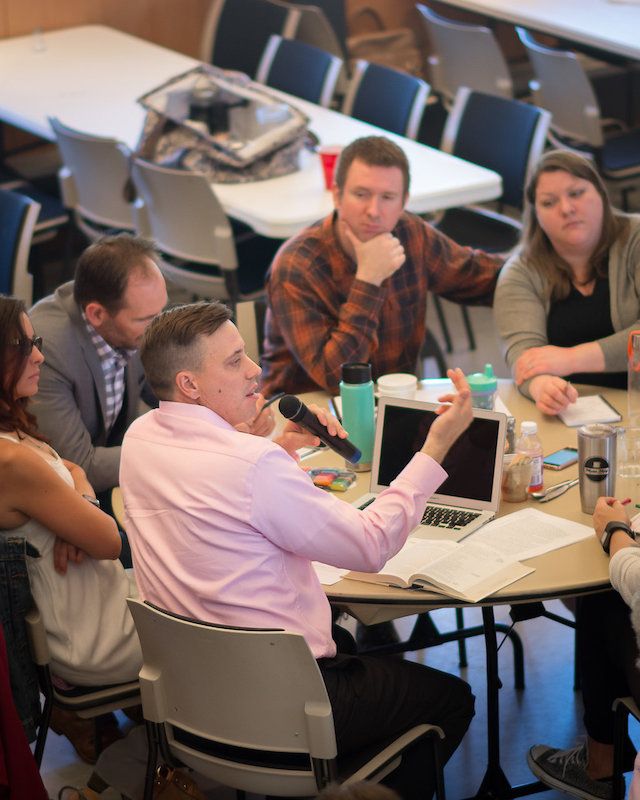 For us to implement a cultural change from the western paradigm of church, it would take a participation in the spirit of God working in all our lives, Jeff said, adding that we already have a good grasp as churches within the network by meeting in homes and being one-minded. "We really have taken huge steps toward that community."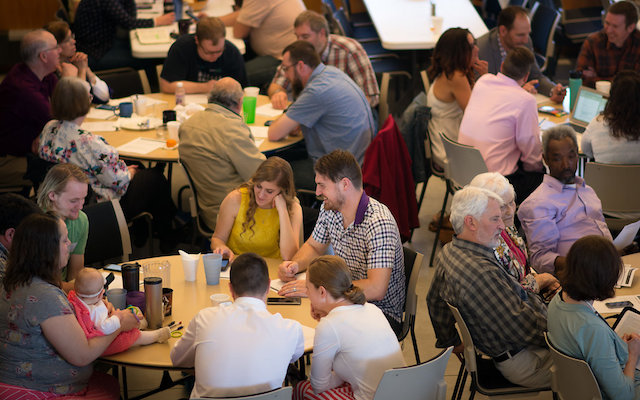 Posted In Ames/Des Moines Network