Commending young people into a new phase of life
Posted by Martha McIrvin | Published October 16, 2017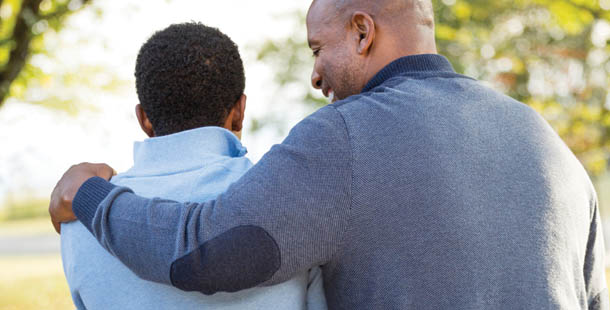 The transition from childhood to adulthood is fraught with difficulties. Peril, wonder, confusion, triumphs: it runs the gamut of emotions from the highs to the lows. How can we prepare our children for this transition, and how can we walk alongside them as they traverse this uncertain path?
Our network gave us the answer last month when we commissioned our youth on Sunday morning, recognizing the children in our churches who are leaving the safe environs of childhood and entering the often murky waters of emerging adulthood. Michael Vos led off with the meaning of the word wisdom; its wide range can be described as skill in living. Understanding God's plan for the church and following His will is what living skillfully is all about:
"To know wisdom and instruction, to understand words of insight, to receive instruction in wise dealing, in righteousness, justice, and equity; to give prudence to the simple, knowledge and discretion to the youth—let the wise hear and increase in learning, and the one who understands obtain guidance, to understand a proverb and a saying, the words of the wise and their riddles" (Pr 1.2-6).
Nate Haila works with these emerging adults every week in youth group, leading them in learning how to live skillfully. He encouraged them to look for the many opportunities there are to plug into our church's ministry as they learn what it looks like to truly invest their lives. He asked them to fully participate in the Sunday morning discussions, taking advantage of those opportunities to learn and grow in their faith, not to just be a seat filler. He communicated that his desire is for each of them to enter young adult life with a well-developed plan and a clear vision to know what it means to invest their lives in the ministry.
Steve Kemp also spoke to the parents, who have the 24/7 responsibility of bringing their children up in the discipline and instruction of the Lord (Ep 6.4), alongside the church family which is there to support and encourage them as they walk that path. Parents are to take this seriously, and to hold one another accountable, allowing the church family to surround them and provide necessary support. He reminded us that life brings surprises, and we need to be prepared to handle them by growing in maturity and by being an active part of our local church community. Parents must have a solid plan in place for their children's sake and for the future of our church. This plan must be grounded in the truth of Scripture, so it is important to drive their development process, and not leave it to chance or release the reins to school or some other influence.
As a church, we were encouraged to take advantage of our Sunday morning opportunities and other youth group events in order to give ourselves and our children a wider range of support and encouragement. Leveraging the leaders working with our children and emerging adults and those in our house churches, asking them how our children are doing and drawing from their wisdom and knowledge, and most importantly, not withdrawing from your church family when things get tough. This is when we most need our church family, the body of Christ. In this body, our emerging adults can find a solid, safe place where they can blossom and grow into the young men and women of faith that God desires them to be.
Posted In Life Development