Keeping it real: the CityChurch way
Posted by Megan Wahl | Published August 14, 2017

There's something to be said about camping with your own family. You've seen each other at your worst, at your most dirty. Sweaty. Now include about eight other families and the barriers of being at your best inside your own home are torn down. There is no escaping the realness of being with people when you see them when they first wake up--before coffee. That's when you feel like a family.
The families of the Union Park church have been camping together for years, and last year they extended that invitation to the Huxley and Urbandale churches. This year, the Des Moines cluster extended that invitation even further to the Ames network. It's a weekend to get to know each other, build relationships, and just be a part of each other's lives. The weekend began Friday evening at Saylorville Lake, in a campsite exclusively for groups. Imagine a big circle of grass with a huge gazebo/picnic shelter in the center. On the perimeter of the circle are tents and campers. Kids are riding bikes on the private turnaround, and somewhere on the grass more children are running, screaming, playing kickball or soccer. Now imagine the lone big tree with about 15 camping chairs parked underneath it to stay out of the sun. That's where most of the adults hung out, chatting, laughing, relaxing.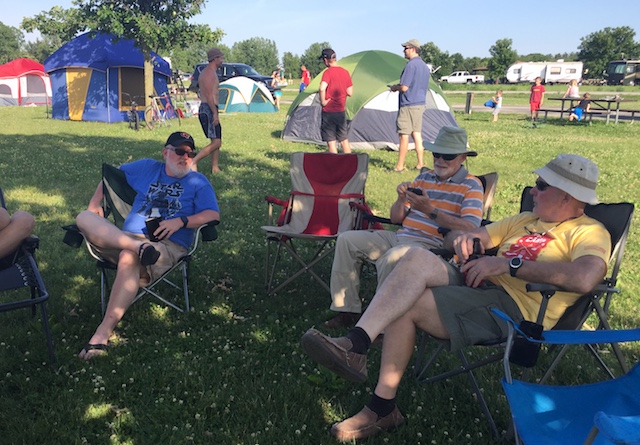 It was a great weekend to play. We had a sunny Saturday to swim at the beach, go tubing on the lake, and eat s'mores by the campfire. On Sunday it was time to wrap up the weekend. After a communal breakfast, joined by some families from the cluster who came just for the morning, we gathered together one last time. Led by James Riley from the Union Park church, it was amazing to watch the enthusiasm of the kids as we went through the Old Testament Walk Through. It was encouraging to see their engagement in the process, shouting out answers. And then they were off to play while we adults got down to more serious matters. Like, how do we serve the people of Des Moines, as well as the ones in our neighborhood? How can we reach out to, and partner with, leaders of other churches?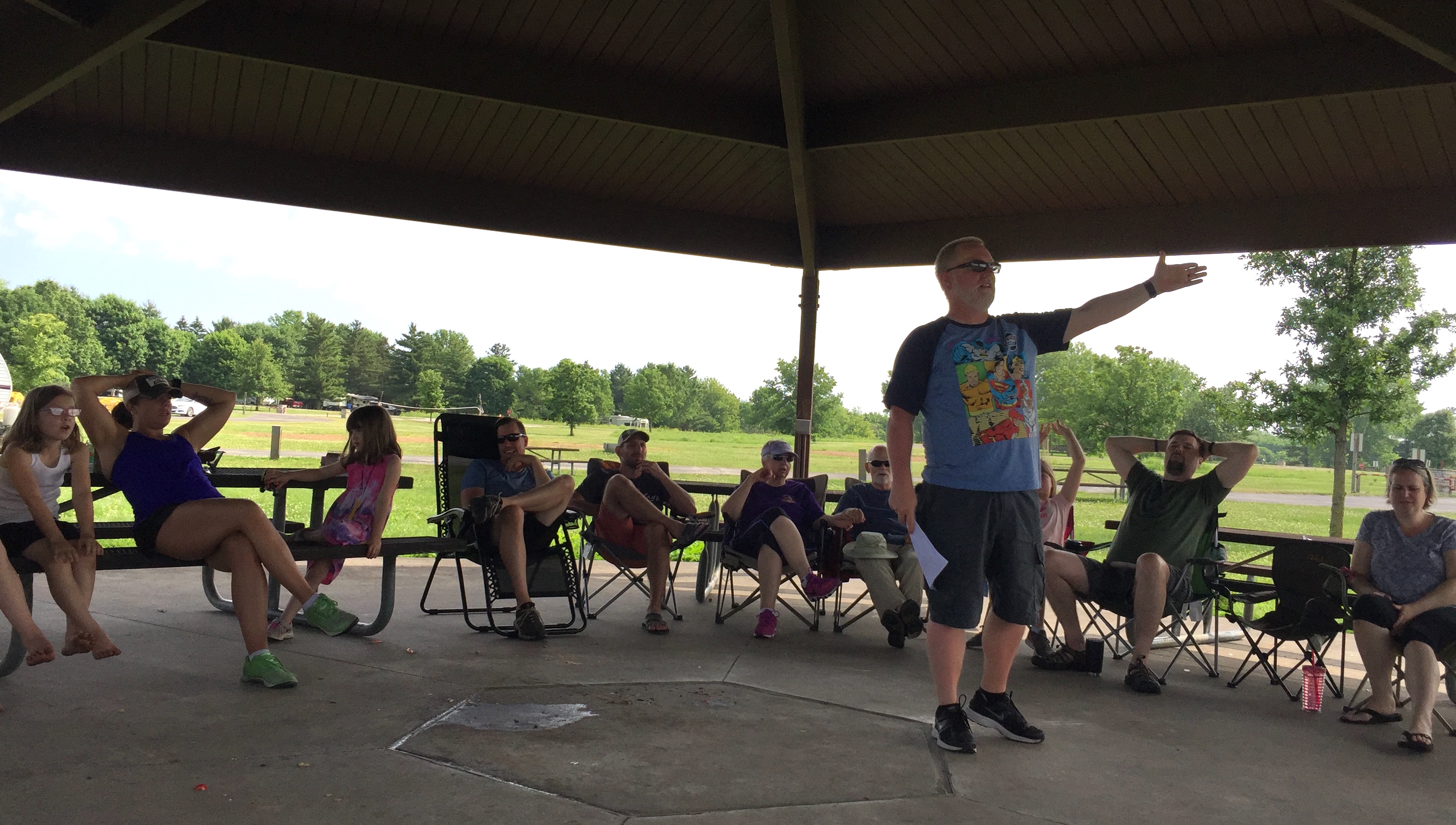 James mentioned how successful our Thursday night ordered learning classes have been going, bringing in a few leaders from area churches. He said the goal is to bring in more leaders who can partner with the Antioch School and put them on a developmental path. Michael Vos, apostolic leader of Union Park church, said Thursday nights have helped bring more one-mindedness. For those attending Thursday nights, he said it's important to know why they're there. And the question was asked that once someone is equipped, where do they go from there?
The discussion didn't have an obvious conclusion; it was left open-ended. But being able to discuss these concerns and really talk things through was authentic. It's hard not to be real with each other when you've spent the weekend bonding by a campfire without the comforts of home. If the goal of the weekend was to get to know each other in even the most basic elements of nature, to be able to open ourselves up and lay out concerns to ensure we're all on intentional paths of lifelong learning, then that goal was met. We can only look forward to continuing these conversations as our Des Moines CityChurch leaders work toward putting us on paths of spiritual maturity and serving the needs of Des Moines.
Posted In Life Development Ordered Learning