Special events mark life transitions
Posted by Janae Smith | Published July 29, 2017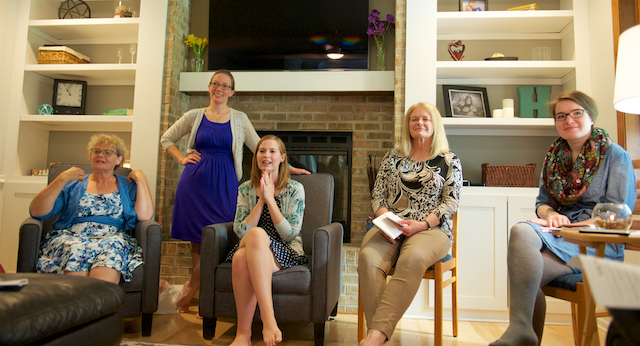 All eyes are on her, as she sits in the big comfy chair in front of the room. Her belly is abnormally bulged, with signs of a little one growing inside. Warm laughter, bright smiles, and sweet smells fill the air. The coffee and tea are brewing and loved ones gather. Gifts wrapped in colors of blue, pink, or neutral greens are stacked high behind her. Guessing games of names and gender are played. The excitement of added kin brings dreamy stories of near-family joys, and childhood tales are shared: "Oh, I remember when she was just a little girl, only five years old, and she was just this big."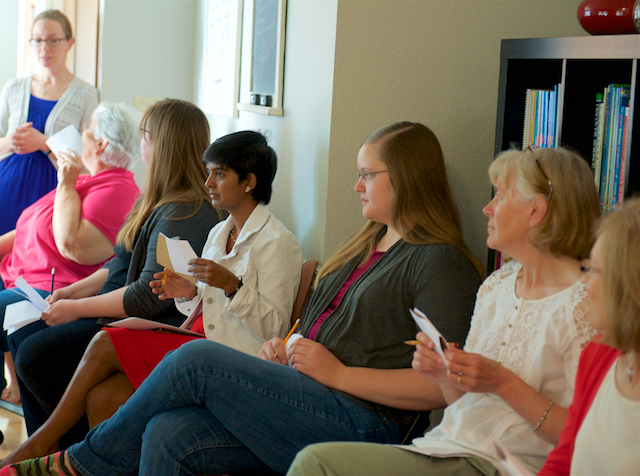 Here at the Ames Des-Moines City Church, we celebrate many new stages of life for members of our extended church family. Like any bustling family's schedule, this spring and summer has been an eventful one, with weddings and births crowding the calendar. These events give our larger network the opportunity to connect and rekindle family ties, since we do not meet all together on a weekly basis.
Hannah Reeves (whose daughter Aria was born on July 17th) said, regarding her baby shower experience, "It was such a huge blessing to be a part of a community that comes around you at a very special time of your life and it helps you celebrate the coming of a new life." These events are not just a celebration, but a gathering of family. Hannah also commented on how she was grateful to have all of her friends and family together. She felt so loved and enjoyed the fun talks and laughter shared by all. Anne Sents, a fellow member of Hannah's neighborhood church, was in attendance of Hannah's baby shower. "We are all so happy for Hannah and Joel, and it was great to be able to share that joy with Hannah and everyone else that was able to be there."
Special occasions like this allow us to bond with our brothers and sisters in Christ by honoring new phases and stages of life and the joys that come with them. The joys are deepened when we are able to rejoice in them with our family of faith.
Similar to baby showers, brides and grooms are honored with special events unique to each individuals. For husbands-to-be, we throw a "tool bash", where (unlike the straightforward interpretation of this lingo may lead) fathers are not bashed or abused with miscellaneous tools, but husbands-to-be receive manly gifts, such as the much needed DeWalt drill, Kobalt tool chest, and Weber charcoal grill. On May 27th, Daniel Sleeper attended his tool bash, held at Josh Burn's home. He recounted the night and was encouraged by the support of his church family. "Having 30 plus men from seven or more house churches show up to the tool bash makes me realize how great of an impact this network has had on my growth and development."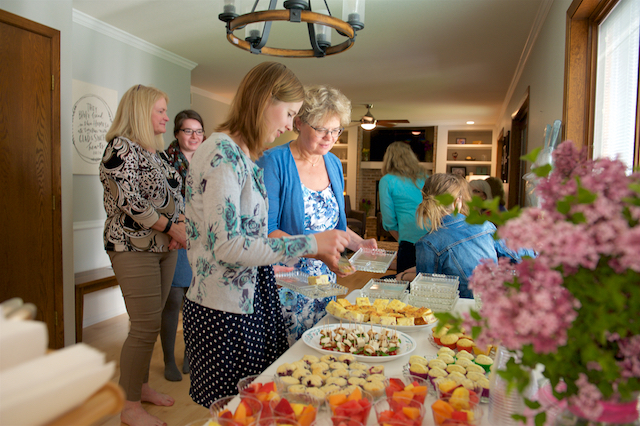 Daniel's bride, Katharina, shared about her time with the women of the church network, and more specifically the Idaho Avenue Church. "The love and care I received from the ladies of the larger network and the welcome extended to my mom, mother-in-law, and sister-in-law' were the things that resonated with me." Again, I see this interwoven theme of loved shared, received and felt through each of these special events.
The unity that we experience through Christ and our shared vision as a network can't be put into any better words than how Katarina closed her thoughts with the statement: "When the lines between family and church family get blurred, you know something special is going on".
Posted In